Heelwings – Exclusively available in Germany at SWAY Books!

We are happy to announce the collaboration with SWAY Books, a young Hamburg based publishing company specializing in art photography in the fields of motor culture, fetish, fashion and erotic photography, which is well-known as "Modern Pin-Up". Their products range from wall calendars, artistic photo and luxurious coffee table books to postcards books and accessories/non books.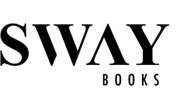 Heelwings– Walk with confidence everywhere you go.
The registered design product is engineered to securely grip on high heels of different shapes and sizes. The increased bottom heel size and thus enlarged contact area with the ground prevents stilettos from sinking into grass or falling into cracks.
Heelwings are stylish and discreet, perfect for every occasion.
They are easy to slip on / slip off and discreetly disappear into their own satin bag without compromising your high heels or your manicured nails.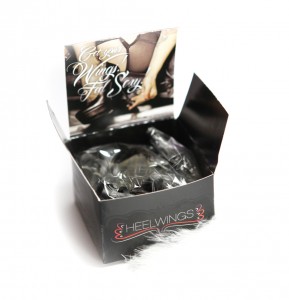 The Heelwings and the satin bag come in a precious box.
Shipping in Germany as insured package.

BUY NOW: Switzerland, EU & all other countries
BUY NOW: Germany at SWAY books