THE BROTHERS :: Walk nicely in high heels with HEELWINGS at any party, concert, even :: ADE Amsterdam Dance Event
The city of Amsterdam is known for its venues and also for its uneven grounds, especially for its cobblestones. Charming city indeed, but… how do you walk securely on such grounds without injuring yourself and ruining your precious high heels?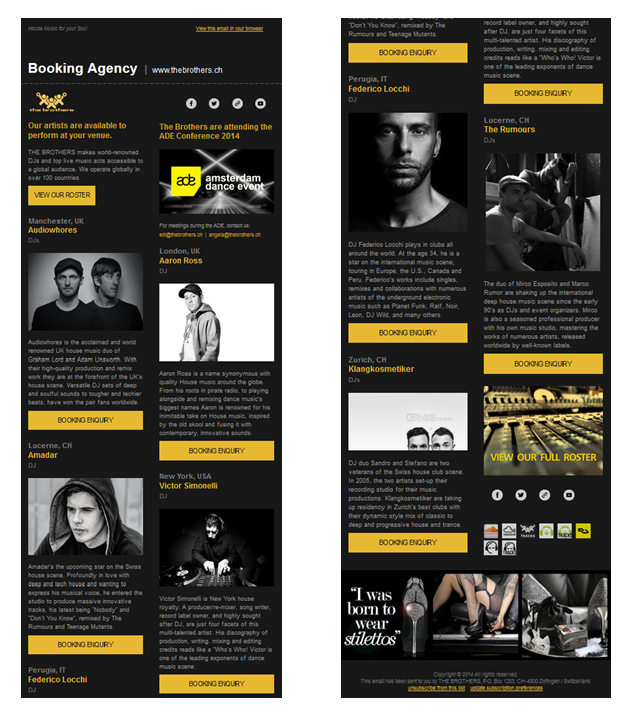 The Amsterdam Dance Event (ADE) is the world's biggest club festival and the leading business platform for electronic music. Every year during the ADE Festival, Amsterdam becomes the center of the rapidly expanding global electronic music scene for five days and nights. Featuring more than 2,000 artists appearing in 300 different events at 80 locations, the festival offers a hugely varied and eclectic program that is expected to attract more than 350,000 visitors from The Netherlands and abroad.
Dance the night away with HEELWINGS. This practical yet stylish small and discreet accessory for high heels allows you to feel empowered and walk with confidence. Heelwings make you feel comfortable and look fabulous in any occasion, allowing your inner light to shine.
HEELWINGS – an awesome practical accessory, lightweight, small, discreet  and very stylish. A designer product for high heel lovers!
Newsletter: The Brothers 09/2014
Text: Angela Maria Carlucci
Photos Heelwings: Carlos Kella | Photography
Communications: Sintagma communications
Artwork Heelwings: Werbeagentur David Ryffel
ORDER:
>>Switzerland & EU: www.meemi.net<< >>Germany: www.sway-books.de<<