HEELWINGS featured in Hot Stuff by GIRLSDRIVE no. 3 – Get yours!
GIRLSDRIVE :: The CAREER MAGAZINE FOR FEMALE STUDENTS WITH DRIVE recommends HEELWINGS for a secure and self-confident walk over stumbling-blocks.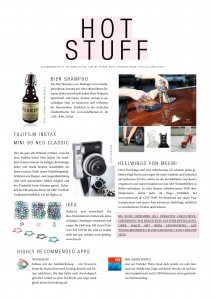 This is a common situation we encounter daily wearing our high heels, every time we are required to look our best, i.e. on our way to an event, to work, to our next appointment – and even once we're there: we are often faced with uneven ground, like grass, gravel, grates, escalators, cobblestones, etc.
But how do you walk securely on such grounds without injuring yourself and ruining your precious high heels?
Girls with power need a practical yet stylish small and discreet accessory for high heels to feel empowered and walk with confidence. One which allows them to feel comfortable and look fabulous in any occasion, allowing their inner light to shine.
Over a period of 8 months a fabulous global team has been passionately working on integrating the expertise and skills of fashion and style experts, product designers and engineers to develop the HEELWINGS – an awesome practical accessory, lightweight, small, discreet  and very stylish. A designer product for high heel lovers!
Thanks to: Anita Rossé: Une prise de luxe
Magazine: Girls Drive
Photos: Carlos Kella | Photography
Model: Melli Mell
Communications: Sintagma communications
Artwork: Werbeagentur David Ryffel
ORDER:
>>Switzerland & EU: www.meemi.net<<
>>Germany: www.sway-books.de<<